Make your iPad® HANDS FREE with MyClip®!
The MyClip® line of products use elegant engineering to produce a set of accessories specifically designed for the iPad but versatile enough to be used on any tablet on the market. Pilots love the iPad kneeboards from MyClip because they secure their tablets in the least obtrusive manner. Most accessories wrap your Apple® iPad, iPad Mini, iPad Pro, or Galaxy Tab in bulky padding detracting from the beauty of the tablet. The MyClip kneeboard line shows off your tablet while providing the security of knowing that your iPad is not going anywhere!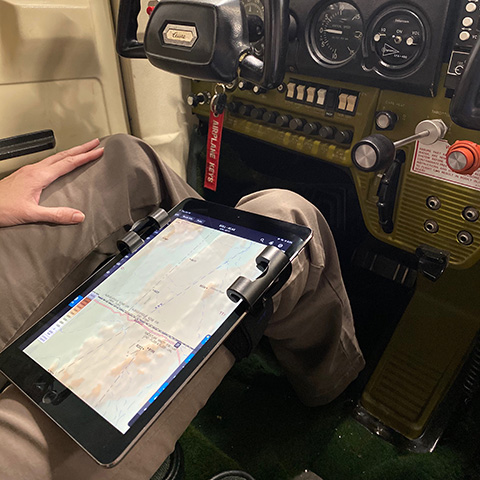 At MyClip we take enormous pride in creating our accessories, and we are sure you will love this tablet kneeboard for pilots. We look forward to doing business with you.