iPad kneeboard by MyClip® (kneeboard for all iPads)
Works on all iPads, Galaxy Notes, and other tablets
 

— even your phone!
Designed by pilots
Comfortable leg strap
One-handed use
Perfect kneeboard for iPad cockpit use for pilots
Used by major airlines and the military
Light & compact
Minimalistic kneeboard design keeps your iPad cool in the hottest cockpit
Redesigned clip holds any thickness case/tablet from .1 in to .85 in.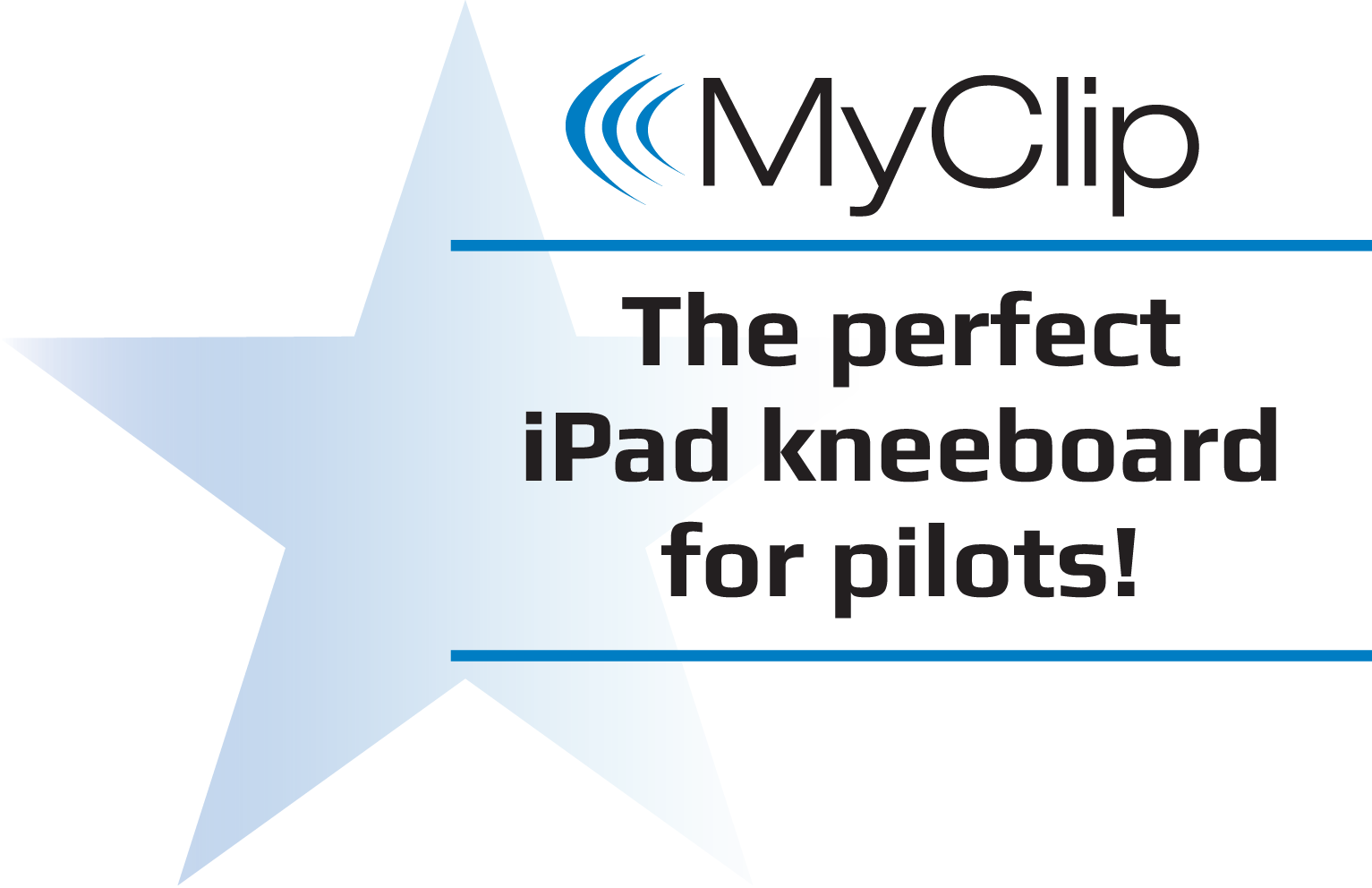 The MyClip® iPad Kneeboard is designed by pilots, for pilots that want a safe and secure way to use the iPad and have their hands free to tend to the business of aviation. With clips that attach in either portrait or landscape mode, a comfortable leg strap conveniently positions the iPad on the thigh for easy one-handed use.
Secured to the leg, users do not have the worry of their expensive iPad, Galaxy Note, or other tablet slipping to the floorboards or getting in the way of controls. When the flight is over, the MyClip® iPad kneeboard is good looking enough to bring to the coffee shop to debrief the flight. Small, Compact, Light Weight; it is the iPad kneeboard that's made for aviation.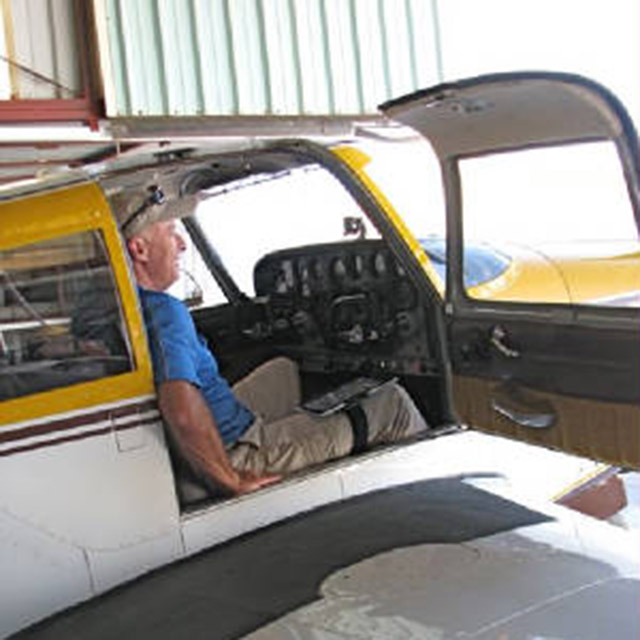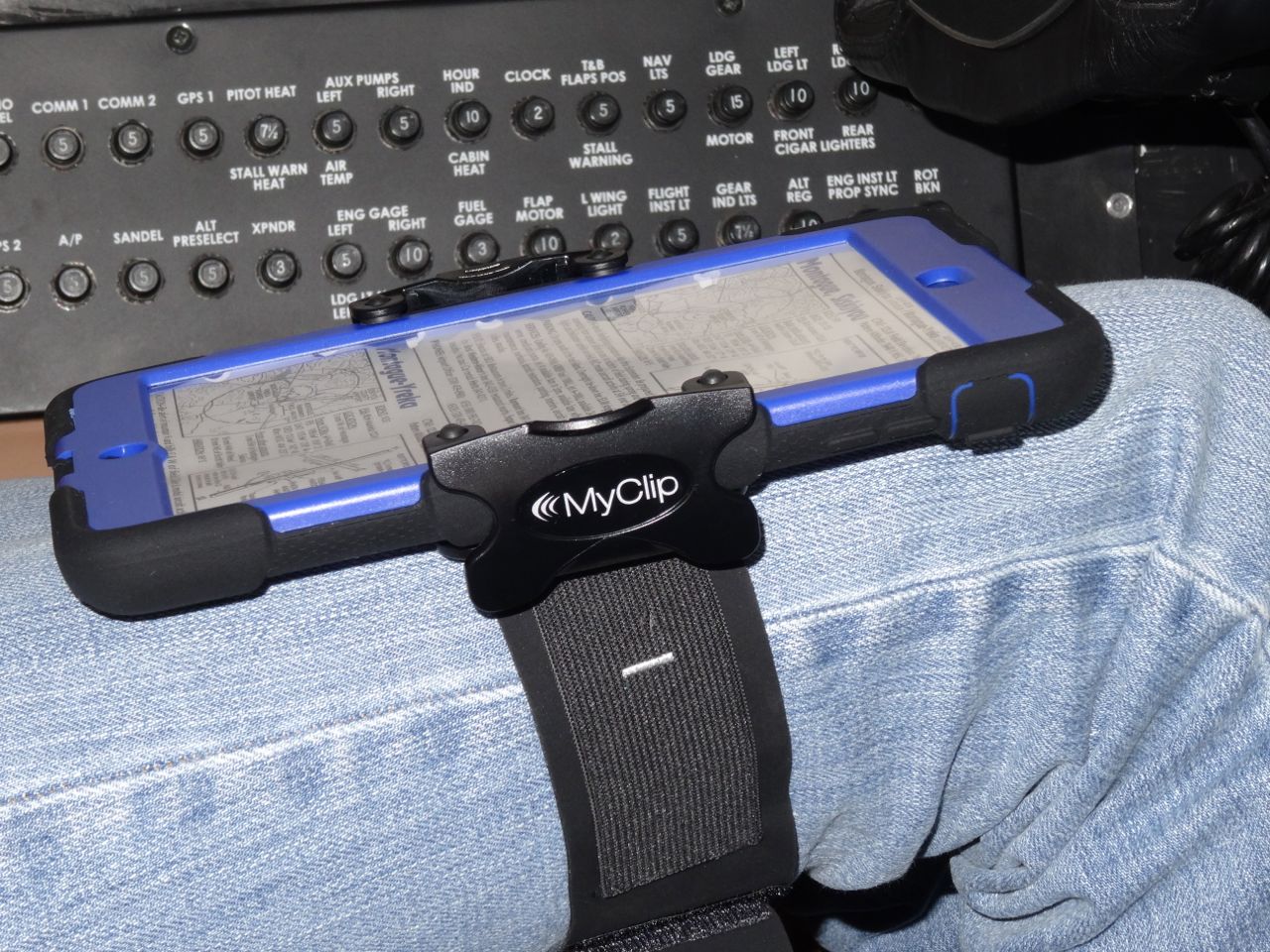 Don't put your iPad in a BOX!
Show it Off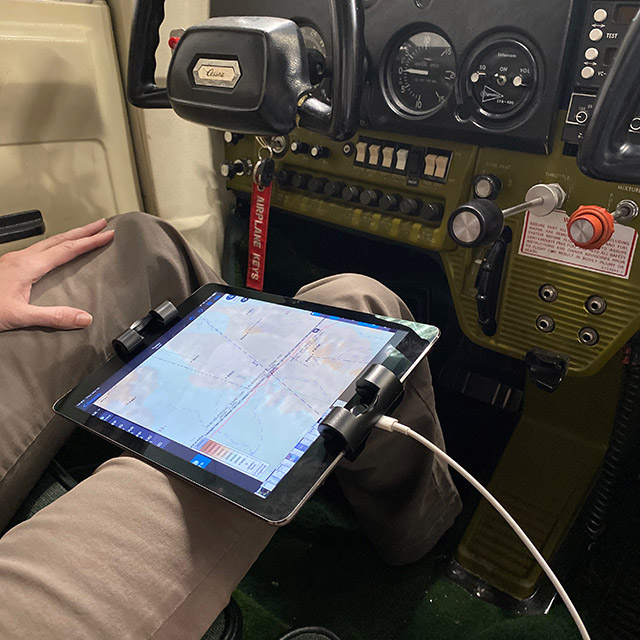 Approved for use by major airlines.
MyClip iPad Kneeboard for Pilots Reviews
"The MyClip is well made, easy-to-install, less likely to cause overheating issues, and it works right out of the box. Check it out!"
– Aviation Mentor
"I used it for my 2.5 hour flight in a Cirrus SR22 last night and liked it a lot! Best part was that it was comfortable enough that I quickly forgot that I was wearing it."
– Max Trescott
"Wow, I never thought I would be able to take my iPad on an Aerobatic flight. The MyClip really works great!"
– Judy Phelps, 2011 National CFI of the Year
"Specialista dell'Aviazione Italiana"
Italian Customers see our Partners At IFR Supplies